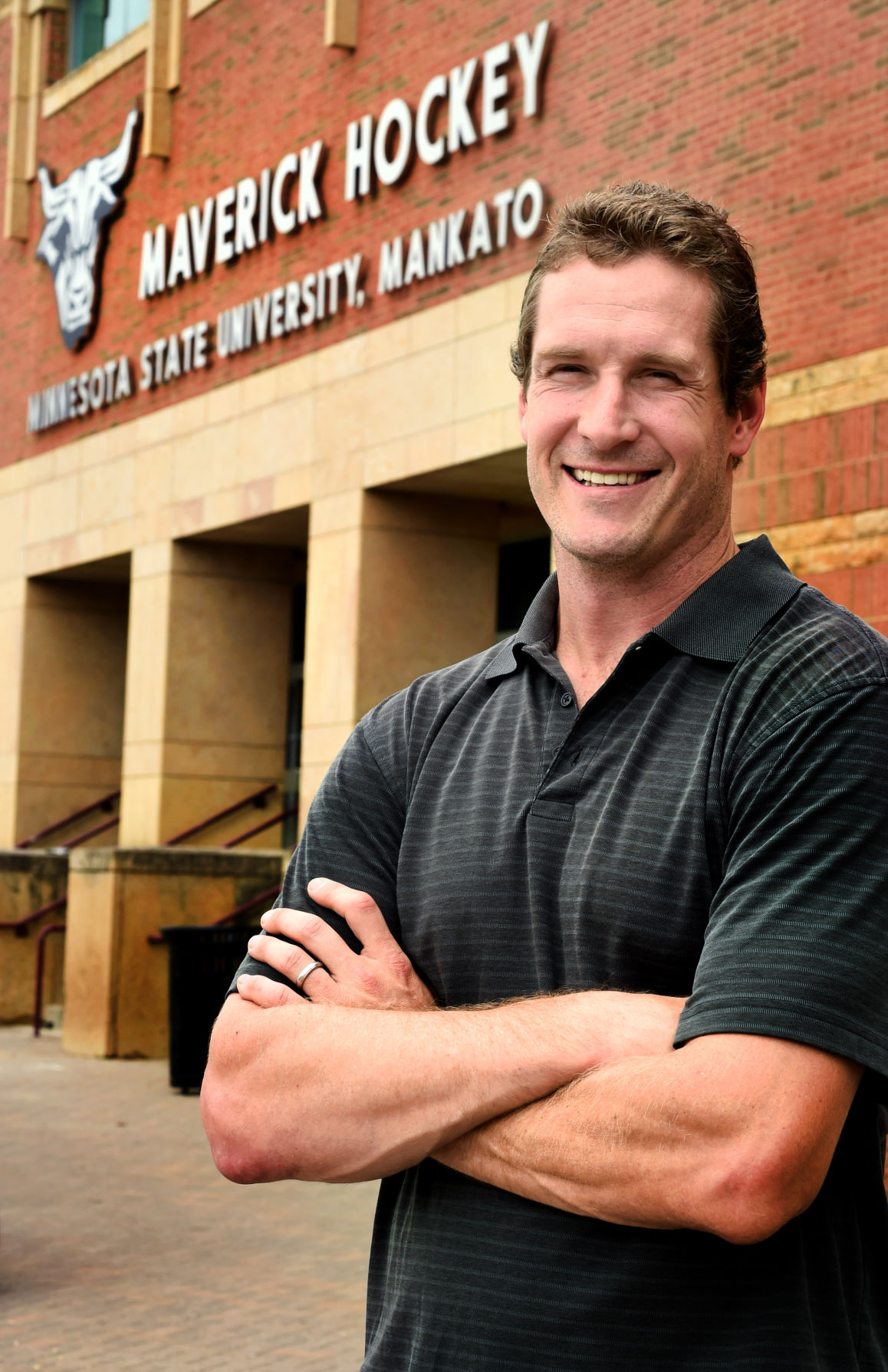 Photo by Bre McGee/The Free Press
August has been relatively quiet, hockey-wise, but Minnesota State's players are back in town now as classes begin next week.
There will be one student going to school next week 14 years after the last time he sat in a classroom. That's former MSU player Tim Jackman.
Jackman played for the Mavericks for two seasons, from 2000 to 2002, before departing for professional hockey. Drafted by the Columbus Blue Jackets between his freshman and sophomore seasons, he played for six different NHL teams until he hung up his skates.
Trying to figure out what to do next, he got in touch with MSU assistant coach Darren Blue, who has been in his position since Jackman's freshman year, and found out that, not only could he come back to Mankato and start working on his college degree again, but he could work with his old college team as a student-assistant coach.
Jackman and his family are all in, too, buying a home in North Mankato earlier this month and settling into the community.
Read more in my feature about Jackman in
today's Free Press
.