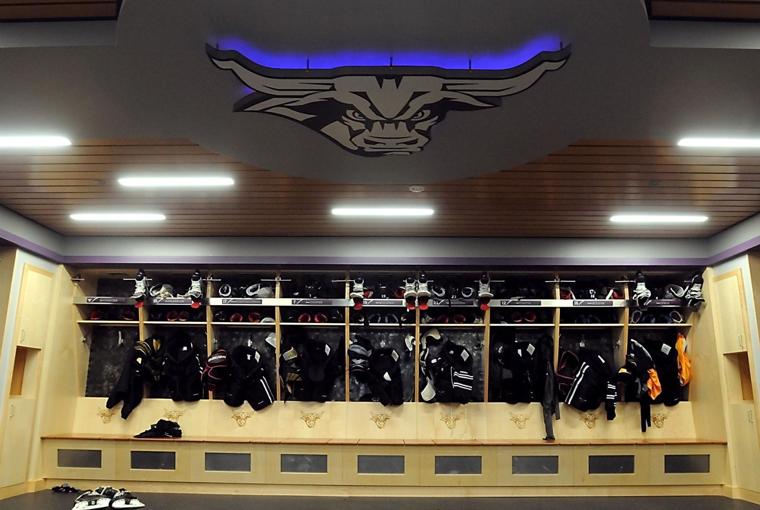 Pat Christman/The Free Press
The Minnesota State men's and women's teams have moved out of All Seasons Arena and into the Verizon Wireless Center full-time this week. The Free Press was fortunate enough to get an exclusive tour of the new hockey facility from men's coach Mike Hastings:
I talked to Hastings, women's coach John Harrington and several players about their new space — their new home —and the excitement surrounding having a place on par (and, perhaps better) than some other places they've been.
Read that story
here
and see Pat Christman's photo gallery
here
.
On Thursday night, Blue Line Club members will get a sneak peek at the facility that includes behind-the-scenes tours, the unveiling of the new scoreboard (which will be operational during this weekend's games) and an open skate for their families.