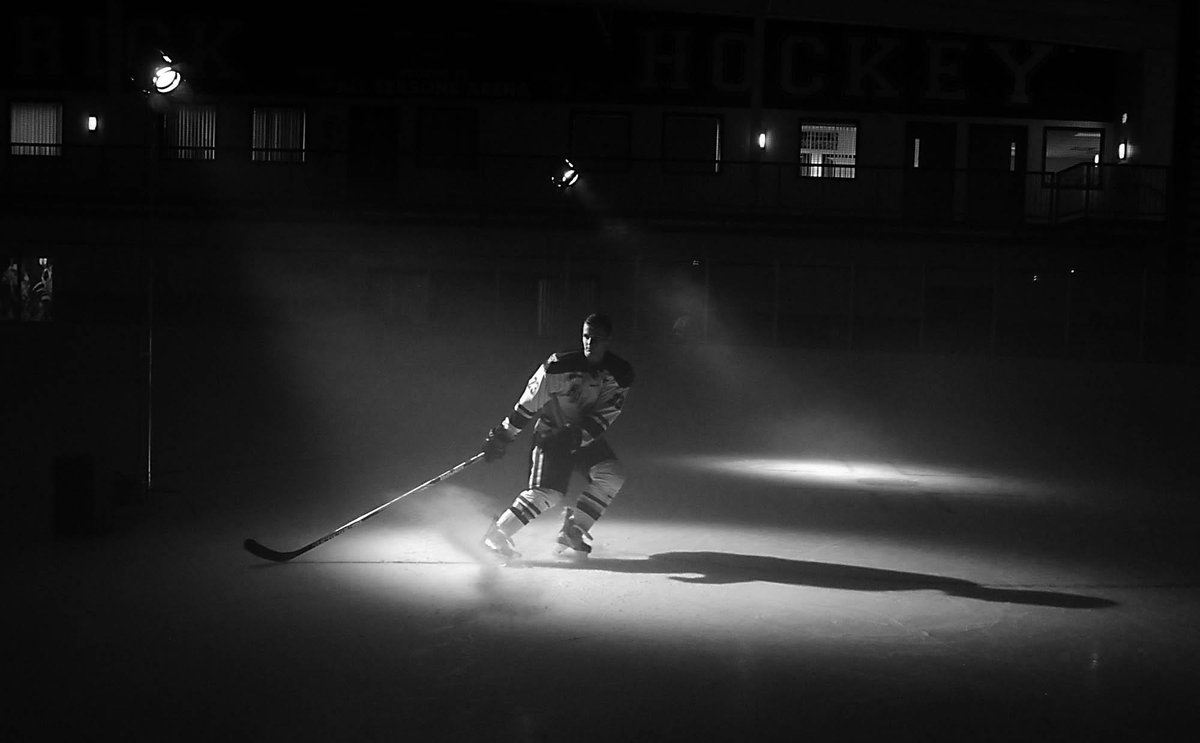 Pat Christman/The Free Press
On Wednesday, members of the Minnesota State men's hockey team underwent their annual media day, which, really, was the time when the outstanding TV crew from Bethany Lutheran College shot footage to be used during the local broadcasts. Above is a photo of some of what was taking place — spotlights, fog machines, even drones.
All home games are broadcast on Charter cable, but there will be at least four other chances to catch the Mavericks on TV.
If the two-time defending Broadmoor Trophy champions can get back to the Final Five, they'll be on Fox Sports North. The WCHA
announced
on Wednesday that its championship weekend, the Final Five, will be televised on FSN, as it has been the last two seasons. This year's event, which includes the league playoff semifinals and championship game, will take place March 18-19 in Van Andel Arena in Grand Rapids, Mich.
Fox Sports North also
announced
a college hockey TV schedule for the season that includes four games involving Minnesota State. They are:
Friday, Oct. 16 at St. Cloud State
Saturday, Nov. 14 at Minnesota
Saturday, Jan. 30 vs. St. Cloud State (North Star College Cup)
Sunday, Jan. 31 vs. Bemidji State or Minnesota (North Star championship or consolation)
Besides the Charter broadcast, MSU's all other WCHA teams' home games will be available on
WCHA.tv
, an online subscription service which, this season, will be provided by Stretch Internet. More information, including pricing, can be found
here
.