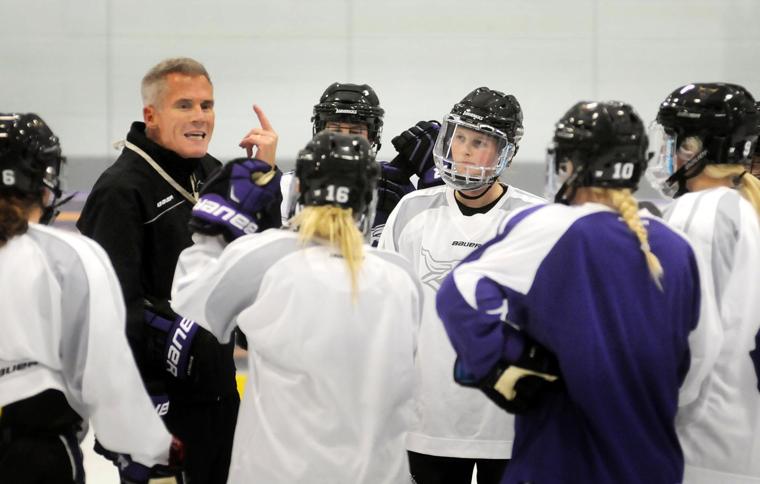 John Cross/The Free Press
The Minnesota State women's hockey team begin their 18th season today and first under new coach John Harrington. The Mavericks will host Union in the first game of a two-game set at All Seasons Arena (gametimes are 7:07 p.m. today and 2:07 p.m. Saturday). These are expected to be the final college hockey games at the arena before the women move downtown to the renovated Verizon Wireless Center.
I wrote about Harrington and the Mavericks getting started in today's Free Press. Read that story
here
.
A few things to know about this year's MSU women's hockey team ...
Coaching staff:
head coach John Harrington (first year), associate head coach Jeff Giesen, assistant coach Shari Dickerman.
Roster breakdown:
1 senior, 4 juniors, 10 sophomores, 10 freshmen.
Key returners:
Hanna Davidison, so. F (6-9—15), Katie Johnson, sr. F (3-4—7), Elin Johansson, so. F (3-3—6), Anna Keys, so. D (3-3—6), Amanda Conway, so. F (2-4—6), Anna Fiegert, jr. D (0-4—4), Brianna Quade, jr. G (1-8-0, .888, 5.01).