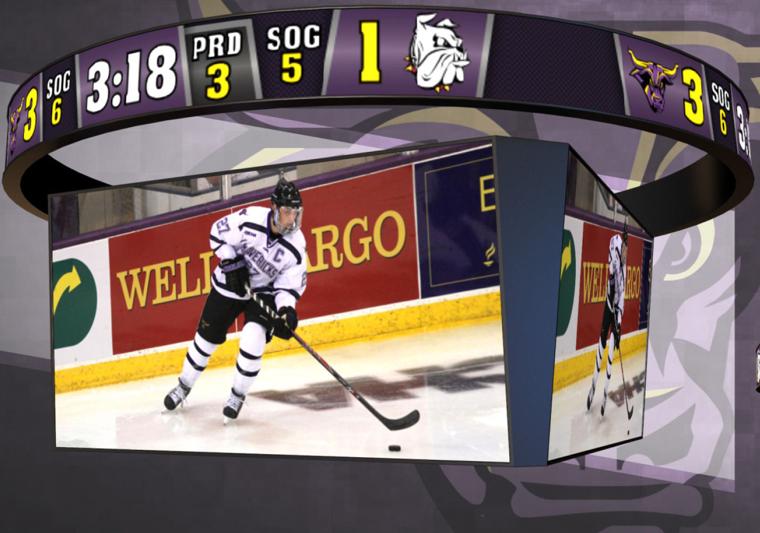 Daktronics
The Verizon Wireless Center is about to step into the 21st century — finally.
The Mankato City Council on Monday night unanimously approved a new, four-sided, center-hung video scoreboard to be installed sometime this fall. Cost of the project is $640,000.
According to Mark Fischenich's
story from Monday's meeting
, officials hope to have the board up and operational sometime in November.
This is great news to the folks who attend hockey games. Replay is a huge part of the fan experience (to say nothing of the reporters'!), especially in a fast game in which big things can happen in a snap.
Of course, it probably means the Kiss Cam is coming to Mankato, too. Oh well.