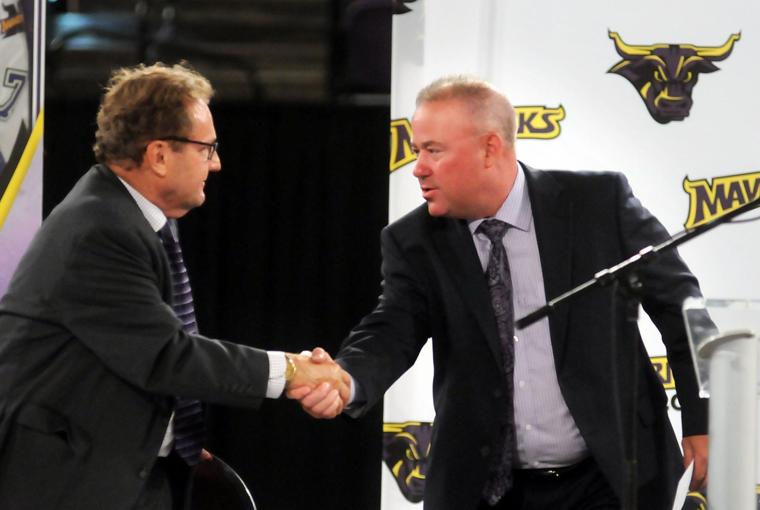 Photo by John Cross/The Free Press
Minnesota State locked up Mike Hastings for the next eight years, announcing a new contract for the Mavericks coach on Monday. The deal, which will last through the 2022-23 season, tears up the final year of the original four-year deal Hastings signed three years ago and will pay him $290,000 annually, according to athletic director Kevin Buisman.
Read my story in The Free Press
here
. Read the MSU press release
here
.
It was all about the future of the program during the announcement, which coincided with an update on the Verizon Wireless Center hockey expansion, which includes new locker rooms, offices, training facilities and other amenities for men's and women's hockey, as well as the unveiling of a potential center-ice scoreboard design for the arena.