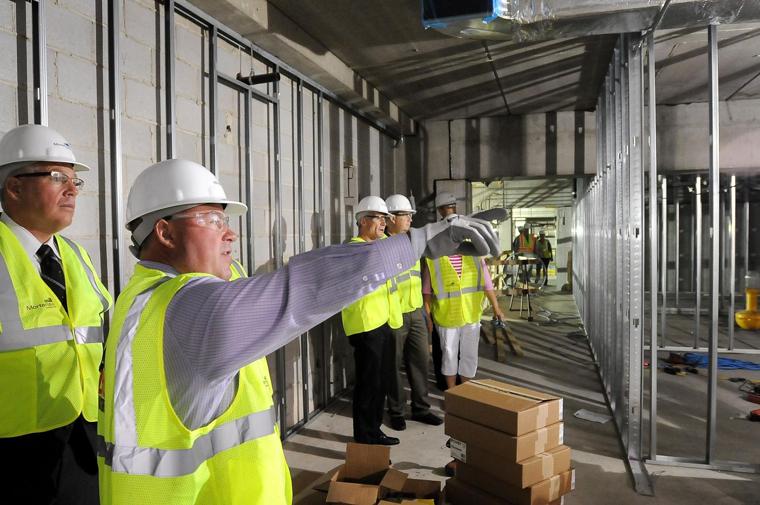 Photos by John Cross/The Free Press
Monday was quite a day for the future of the Minnesota State hockey team. The announcement of Mike Hastings' new contract with MSU somewhat overshadowed the first half of the event at the Verizon Wireless Center. The day started with a tour of the new hockey facilities being constructed at the arena, and a discussion of that project, which is more than half done, followed.
Read my story on upgrades
here
(the online version has photos, which there was not room for in the print edition).
One clarification: The fundraising emphasized in the press conference is for the finishes to the hockey project, not for the scoreboard, which was another big piece of the announcement (but also one overshadowed by the Hastings news; they even used a rendering of the scoreboard (see related photo below) to reveal the contract announcement). The scoreboard would be a city/civic center project. Still, a four-sided video scoreboard would be a huge and important improvement to the fan experience during MSU games.