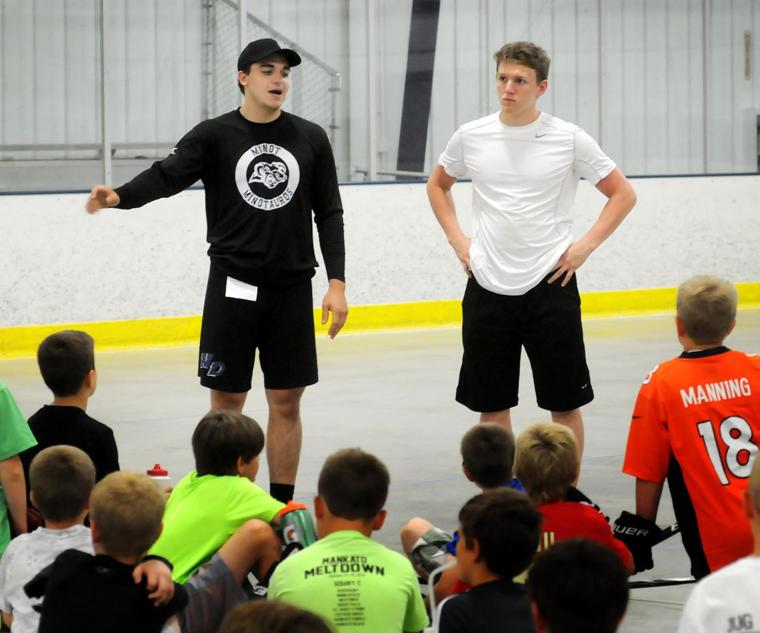 John Cross/The Free Press
With the selection of Mankato East grad Grayson Gavin earlier this week in the NAHL draft, I thought it would be a good time to check in with a couple of Mankato West grads who spent the last year in that league.
Derek Frentz (pictured above, right) and Max Mettler (left) played in that league following an outstanding senior season with the Scarlets and will be teammates at Minot, N.D., next season, likely along with Gavin, who was drafted by that team.
Mettler played at Minot last season, while Frentz played with the Flint, Mich., franchise, which folded following the season.
Read their story
here
.