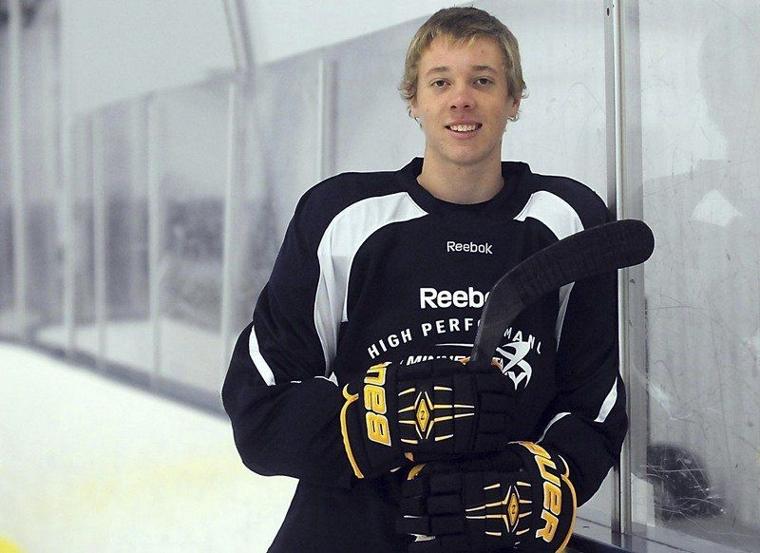 The Free Press
Mankato East/Loyola graduate Grayson Gavin was selected in the sixth round (122nd overall) in the North American Hockey League draft by the Minot Minotauros on Tuesday, so he'll have the chance to play junior hockey next season.
Gavin, a forward, led the Cougars, as well as the Big Nine Conference, in scoring with 43 goals and 29 assists for 72 points in 26 games this past season. He spent the previous season playing in Finland where he was a foreign exchange student.
It's the second year in a row that a Mankato player has been taken in the NAHL draft. A year ago, West grad Derek Frentz was taken in the first round. His high school teammate, Max Mettler, spent the season and Minot, and plans to play there again next season.
Frentz, a forward, had six goals and 18 assists for 24 points and was -1 with 22 PIM in 57 games, including playoffs, last season.
Mettler, a defenseman, had four goals and 10 assists for 14 points and was +7 with 16 PIM in 54 games, including playoffs, last season.