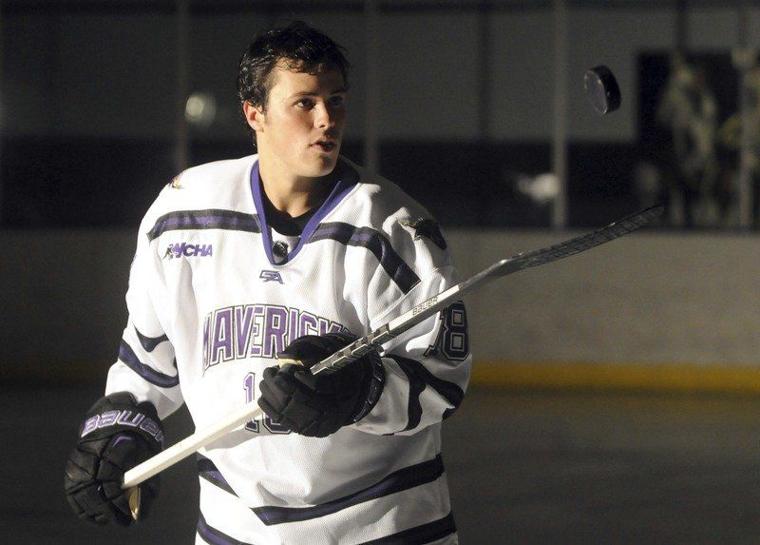 The Free Press
More post-season honors are coming in for Minnesota State. On Friday, senior forward Matt Leitner and senior defenseman Zach Palmquist were named AHCA/CCM All-Americans, with Leitner becoming MSU's first West First Team pick since the program went Division I. Palmquist is a West Second Team pick.
They are the fourth and fifth Mavericks to be named All-Americans, joining forwards David Backes (West Second team in 2006), Grant Stevenson (West Second Team in 2003) and Shane Joseph (West Second Team in 2003).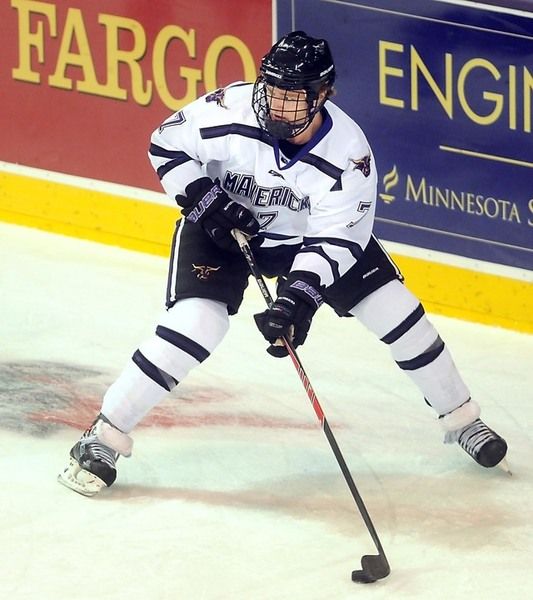 The Free Press
Leitner (top photo) is the only player in the history of the MSU program to lead the team in scoring in four consecutive seasons. He finished his career with 162 points, second on the Mavericks' Division I-era scoring list, including 41 this season. He led the country in power-play points (22) and was eighth in face-off wins (475) and 11th in faceoff winning percentage (.583).
Palmquist had 29 points this season and 96 for his career, which tied for first for defensemen in MSU's D-I history. He did not miss a game in his college career and set a school record by playing in 160 consecutive games.
Both players are two-time First Team All-WCHA selections, including this season.
They are two of four WCHA players named All-American on Friday, the others being Michigan Tech forward Tanner Kero (West First Team) and Alaska defenseman Colton Parayko (West Second Team).
To see the full list of college hockey All-Americans, go
here
.