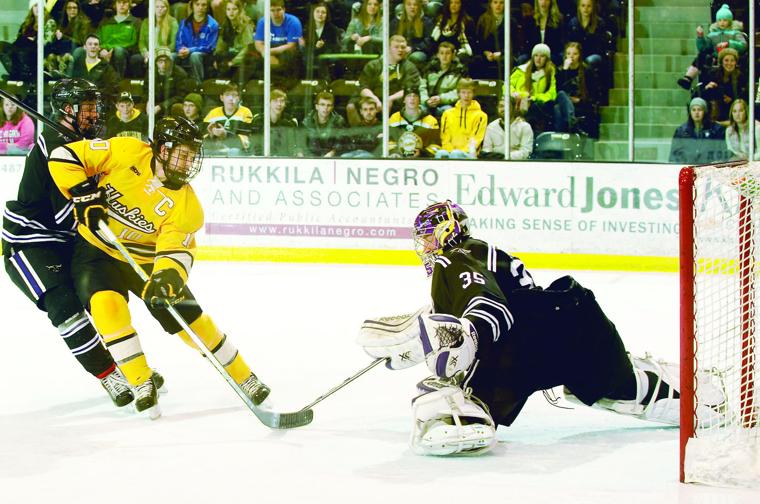 Photo by David Archambeau, Daily Mining Gazette
Minnesota State goaltender Stephon Williams was named
WCHA Defensive Player of the Week
on Monday, following his backstopping of the Mavericks' sweep over then-No.1 Michigan Tech over the weekend.
Williams stopped 55 of 58 shots in the two games to improve his record to 9-1-0. The junior now has 35 career wins, which ranks fifth on the Mavericks' all-time list.
Ferris State's Chad McDonald was named Offensive Player of the Week, and Lake Superior State's James Roll was named Rookie of the Week.
For more on Williams' weekend read my
series review
from Monday's Free Press.