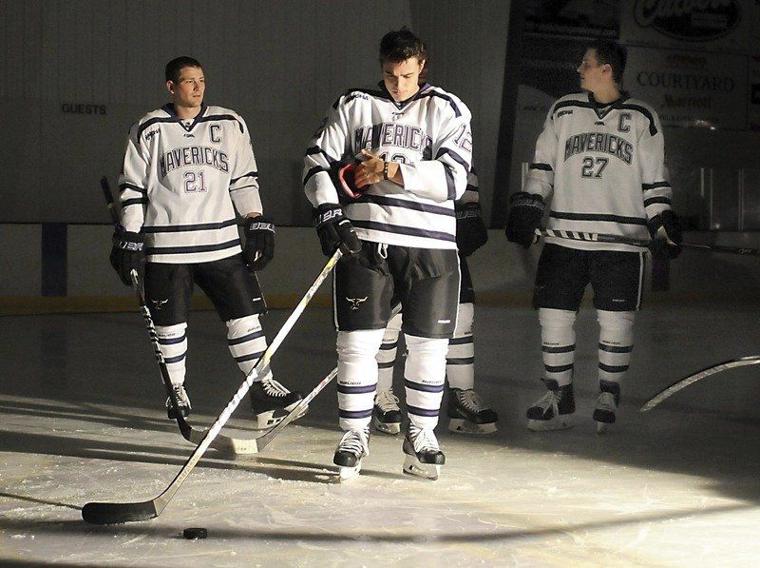 Photo by Pat Christman
It's gameday already. Minnesota State hits the ice at 5 p.m. today when it plays Trinity Western in an exhibition game at the Verizon Wireless Center.
For the Mavericks, high expectations are
the new normal
after two years of 20+ wins and NCAA appearances.
"Since (coach Mike Hastings) got here, it's amazing how much things have changed," senior co-captain Chase Grant said. "The intensity. The expectations. The entire mindset is different. It makes it exciting to be part of."
Besides being picked to win the WCHA by the league coaches and media, being picked 13th in the national polls and getting several individual accolades, Minnesota State was
picked sixth by College Hockey News
, Matt Leitner was named one of
10 forwards to watch by U.S. College Hockey Online
and Cole Huggins was named one of
20 to watch for the Mike Richter Award
, which goes to college hockey's top goalie at the end of the season.
Trinity Western, a Canadian college team from Langely, B.C., played St. Cloud State on Saturday night and lost 8-0.
In some non-exhibition action, Michigan Tech defeated Lake Superior State 5-3
in a WCHA game
in Sault Ste. Marie, Mich. Those two teams will play the second game of the series tonight. Meanwhile, Ferris State pulled off a 4-3 victory over Michigan before a sellout crowd of 2,532 in Big Rapids.