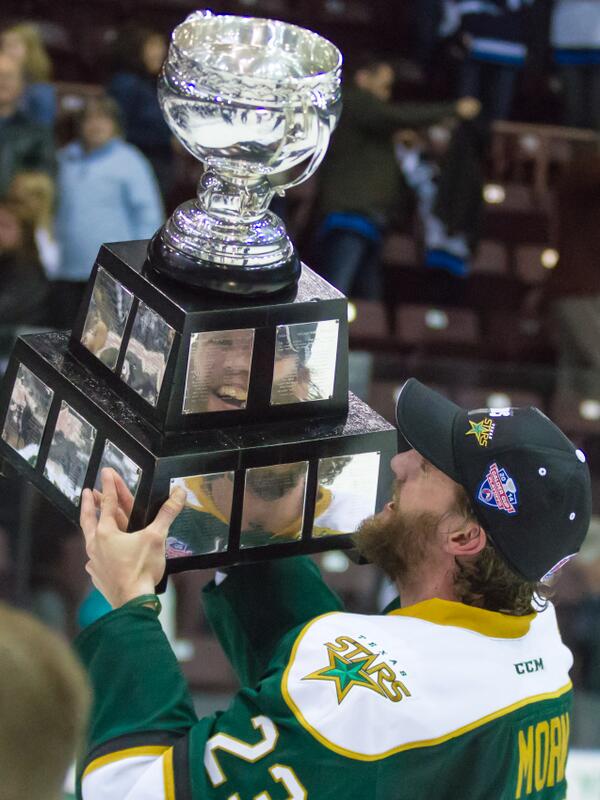 Minnesota State alum Travis Morin led the Texas Stars to the American Hockey League championship, taking playoff MVP honors in the process.
Texas beat the St. John's Ice Caps and another former Maverick, Kael Mouillierat, 4-1 in the series. Tuesday's Calder Cup clincher was a 4-3 overtime victory, the third OT win for the Stars.
Morin, who was also the AHL's MVP during the regular season, scored two OT winners in the finals. He had five goals and three assists in the finals and 22 points, including nine goals, in the playoffs.
Mouillierat finished the playoffs with 13 points, including seven goals.

Curious to see what their future is after this year. Will either get an NHL chance (Morin has had a cup of coffee with Dallas)? Or will they be top-notch AHL players? Morin is 30 years old; Mouillierat is 26.